What do trains have to do with glass blowing?
Well it comes down to proximity, a dash of philosophy, and a reason to celebrate.
If you do a quick google or drive past our studio you'll find a set of tracks, not a stone's throw from studio and the train yard, a few blocks away. The horn blows at all hours - sometimes it's twice a day, sometimes it's twice an hour.  If you've tried glass blowing here, you've probably heard them. If you haven't - take a look at what we're currently hosting, we'd love to see you!
But I digress, the point is, the horns are frequent, and their sound jarring. And what do we do? We celebrate! Why? Well here's a poem why:
Thanks to some therapists 2,6
We tried radical acceptance 3
For fighting a train is an unbeatable battle 1
But cherishing them, an easy win 4
So celebrate, we do
Especially when it's hard
Because gratitude is everywhere
If you learn how to see it
5,6,7
---
What do you have in you life that could be like the trains? Let us know what you think about this philosophy.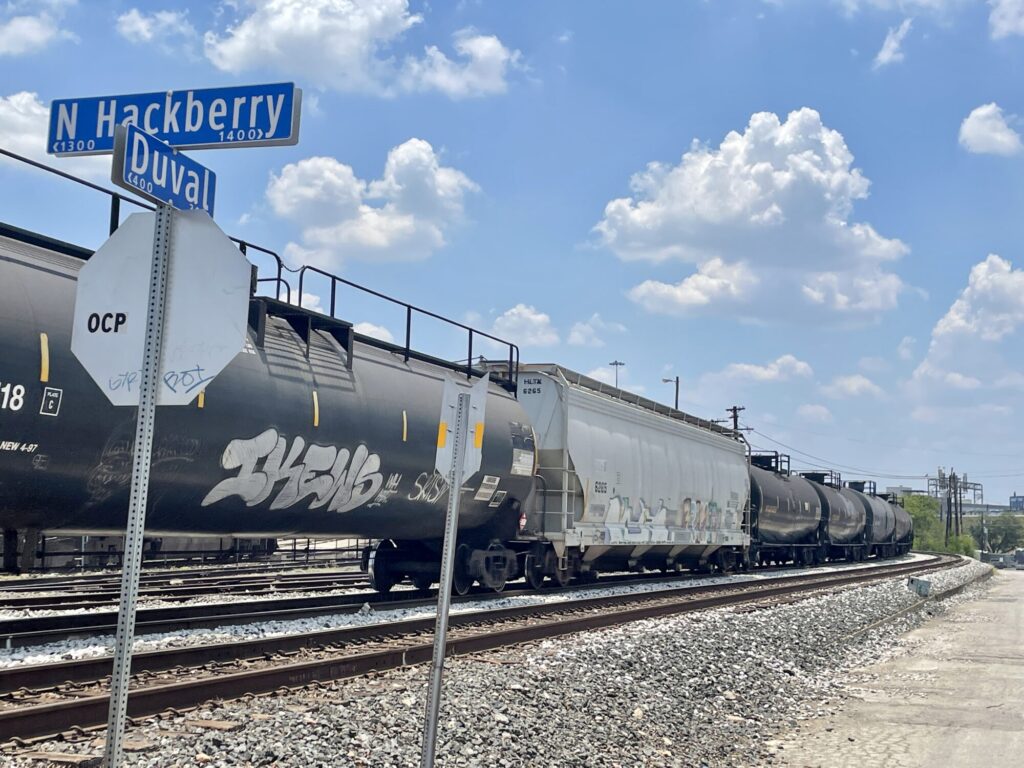 Footnotes
1Before Covflation it was a good $300k+ for city council to make a train crossing a quiet zone, so it died there, but not before a lot of fist shaking!
2Cool people took a class, therapists by profession, suggested radical acceptance
3So we embraced what we could not change
4The energy of the space got lighter
5And now we can apply the trains to all sorts of situations, and if we can't celebrate it, at least we can accept it. In doing so, life is higher and gratitude deeper.
6If you are these therapists, please contact us!
7If this story is about you, welcome, you are now part of our lore, you are inextricably part of us. If this resonates with you, please, let us share it in person. Visit the studio or sign up for a class